Spring of Health Traditional Chinese Medicine and Acupuncture Clinic providing acupuncture, herbs, and diet consultation. Located in beautiful Santa Cruz, California and serving residents of San Jose, Capitola, Monterey, Salinas, and Watsonville. Specializing in chronic pain relief, tendonitis, sports injuries, work and occupational injuries and carpal tunnel treatments.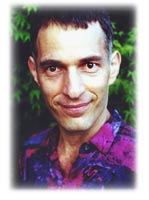 Spring of Health was founded by Elisha Livni. He earned his Master of Chinese Medicine from Five Branches Institute and has been licensed in California and nationally since 1993. Spring of Health is committed to transforming the misfortune of sickness into health enhancing opportunities.Take a virtual tour.

What is Chinese Medicine?

Chinese Medicine is a comprehensive medical system that has been used to diagnose and prevent illness for over three thousand years. It combines acupuncture, herbs, moxibustion, cupping, diet, and lifestyle consultation. Learn more about Chinese Medicine
Who can benefit from Chinese Medicine and Acupuncture?
Anyone who wants to enhance their health and prevent disease as well as people suffering from:
Acute or Chronic Pain: Back, Neck, Shoulder, Elbow, Wrist, Hip, Knee, or Ankle
Allergies and Sinus Problems
PMS - Women's Health Isssues
Digestive Problems
Stress
Flues and Colds
Carpal Tunnel

Does acupuncture hurt?
Many people are pleasantly surprised to find the insertion of the hair thin needles goes unnoticed. For others it feels like a small pinch followed by a variety of sensations. One of the first sensations can be an immediate relief from the pain they came with. Others have reported sensations such as tingling, aching, and traveling warmth.
What if I'm afraid of needles?
Besides acupuncture, Traditional Chinese Medicine also includes the use of herbs, moxibustion, and cupping. Elisha can also provide medical massage combining his knowledge of acupressure, reflexology, shiatsu and swedish massage with Traditional Chinese Medicine theories and techniques.
How long will I take to heal?
The healing process depends on different factors: how long the disease or problem has existed, the overall health of the individual, and the clients ability to follow the treatment plan. In most cases clients can expect to see significant improvement in their condition in four sessions or less.
Elisha Livni
Masters in Traditional Chinese Medicine (M.T.C.M.) Licensed acupucturist (L.A.c)
Certified Massage Therapist (C.M.T.)
"I have been treating pain for over 15 years and have helped thousands of people. My approach to treatment is personal and I work directly with the client's needs. I encourage clients to participate in their own healing process by providing them with tools and information they need to take charge of their health."
Home | Acupuncture | Herbs | Diet-Lifestyle | Massage Moxibustion | Cupping | Appointments | Map | Links

Spring of Health - 608 Frederick Street Santa Cruz, CA 95062
831-423-3777

© 2000 Spring of Health
Website Design by Claytowne